We work in partnership with well-known manufacturers.
We focus on long-term cooperation with our partners, who share their passion for milk with us and place the distribution of high-quality dairy products in our hands.
L.A. FARM S.A. Dairy Industry
Greece's largest producer of original Greek Feta Little Acre Milk Farm S.A. "LA FARM" entrusts us exclusively with the international distribution of its high-quality products. Together with our partner, we are able to comply with the constantly increasing demand for organic quality, as LA FARM has enormously expanded its production volumes in the organic sector.
LA FARM Website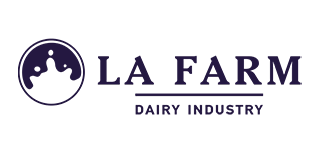 DODONI GmbH
With its own office in the DACH region, which is managed by us, and the establishment of its own distribution company "DODONI GmbH", the market leader relies on many years of trust. This cooperation completes our assortment, since we can also offer original Greek yogurt, other Greek hard cheese specialties and original Halloumi from Cyprus through DODONI in addition to Feta.
DODONI Website